Impure skin in teenagers is usually caused by hormones and will go away on its own over the years. But especially as a young adult you want to feel comfortable in your own skin. With a type-appropriate and regular facial treatment, we declare war on your skin problem! It's easier than you think:
With mild products tailored to the skin, with effective ingredients and a gentle cosmetic treatment, we offer teenagers with impure skin an effective way to get rid of annoying pimples, redness and blackheads. Experience has shown that the complexion improves after the first treatment. The skin becomes noticeably softer and more receptive to cleansing and clarifying ingredients. With a little patience, your skin will noticeably improve.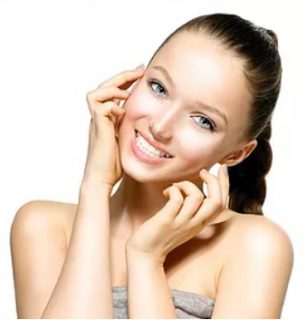 You feel good and fresh again!
Young men also suffer from impure skin. Of course you are also encouraged to make your skin fine-pored and clean again with our cosmetic treatment for teenagers. By the way: We would also be happy to show you how impure skin can be effectively concealed with the right products. Just ask about our cosmetic products for teenagers at eSenCia! We look forward to you.
Treatment offer:
• Cleaning
• Enzyme peeling
• Tonics
• Purification
• Disinfection
• Antiseptic mask
• Eyebrow correction
• Nursing degree
• Skin analysis and
Skin care advice included
We use quality products for our cosmetic applications.
These promise compatibility for every skin type and are based on natural plant extracts.
Our eSenCia team will be happy to advise you and take reservations.
Price
CHF 145.-/60 minutes
10% discount on our treatment offers, which corresponds to your age!