Skin Tightening, Cellulite, Fat Reduction
AGAINST STUBBORN CELLULITE, FAT BLOCKS AND OVERWEIGHT
Do you suffer from stubborn cellulite, fat deposits, overweight or sagging body parts? With our 3-pillar concept, we help you to achieve your desired figure systematically and as quickly as possible.
Obesity, fat deposits, sagging body parts or cellulite are due to interacting causes. These include, among other things, too little exercise, poor nutrition, alcohol, tobacco, etc. The successful treatment is just as multidimensional as the causes that led to the problems.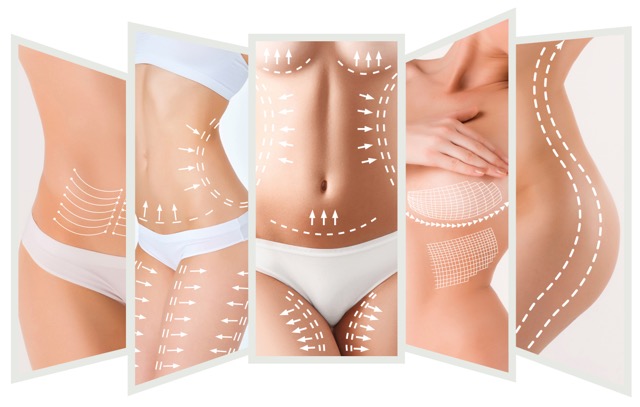 Our integrated 3-pillar treatment concept follows this approach: by combining methods of instrumental (non-invasive!) body cosmetics, exercise and nutrition, the various problem areas are treated in an interactive manner. For example, you can reduce weight (fat) in a targeted manner without losing muscle mass.
YOUR INDIVIDUAL BODYFORMING PROGRAM
Each body forming program is put together individually. For this purpose, we define your needs in the consultation and, depending on the goal, also take into account your exercise and eating habits. On this broad basis, we determine the desired goal together with you and define your body forming program, the optimal solution to get your body in top shape.
BODYFORMING
Skin Tightening, Cellulite, Fat Reduction
8 x Kuma Shape
8 x Radio Frequency Sixpolar
4 x RF EMS-SLIM
4 x HIFEM EMS-SLIM
8 x Lymphatic Drainage
CHF 2.390
CELLULITE
8 x Kuma Shape
8 X Radio Frequency Sixpolar
8 x Lymphatic Drainage
CHF 1.690
FATBERNER
8 x Kuma Shape
8 x RF EMS-SLIM
8 x Lymphatic Drainage
CHF 1.690