YOUR DREAM BODY IN ONLY 2 × 20 MINUTES A WEEK
EMS means triggering muscle contractions through electrical impulses.
Does that sound too scientific? It's very easy.
The impulses are generated by the EMS device from XBody and delivered via electrodes to the skin surface on the muscles to be stimulated. The impulses cause the muscles to contract, resulting in a result similar to natural movement and muscle contraction.
EMS training can be used to condition and strengthen muscles – without a doubt, it's the training of the 21st century.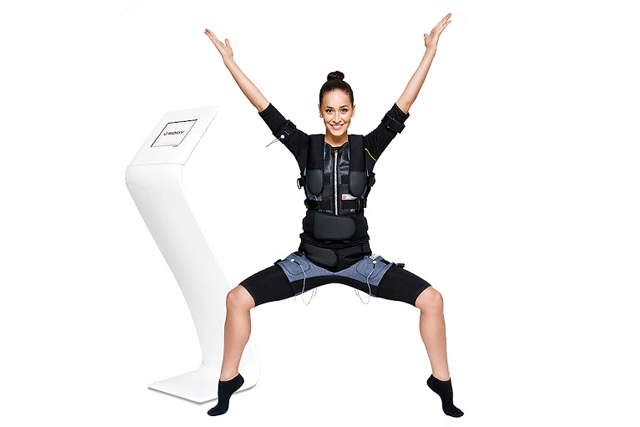 XBody offers full-body EMS training that stimulates all major muscle groups at the same time and helps you achieve a fit and athletic look.
By training with XBody's EMS technology, you can achieve the results of a traditional 90-minute workout in just 20 minutes! 2 × 20 MINUTES A WEEK IS ENOUGH
Xbody's EMS training helps to build muscle mass and reduce fat, increases calorie burning capacity and boosts metabolism.
Prices
1 session CHF 99.-
10 subscription CHF 499.-