Skin improvement and skin rejuvenation
Biological Micro-Needling is the new revolutionary needle-free facial treatment that can be used to replace radio frequency (RF), standard micro-needling and the derma pen. Stimulate the body's scar healing response and increase skin cell renewal. Collagen and elastin formation is initiated as your skin heals, giving you an almost instant plumping effect. It can also help treat scars, acne, pigmentation, enlarged pores, fine lines, dark spots, sun exposure and skin aging.
If you have dull skin, Bio Micro-Needling is a fantastic treatment for you as it does not contain any chemical peels or lasers that could cause pigment problems. Treatments can be performed on any part of the body, including the face.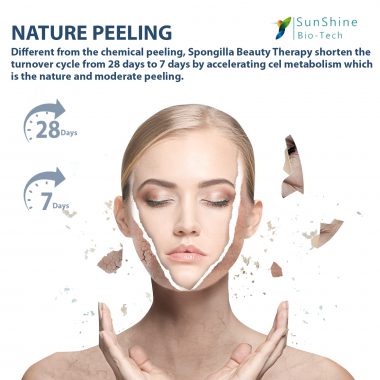 How does the micro-needling procedure work?
Bio-microneedling creates skin piercings (unnecessary) that stimulate the formation of collagen and other healing elements.
Collagen is an essential protein in the body that keeps your skin firm, smooth, youthful and flexible. Collagen production in the skin decreases with age, contributing to wrinkles and other signs of aging. Loss of collagen can also occur as a result of skin damage such as acne scars, stretch marks, or other scars.
For best results, we recommend 4 treatments spaced 2 weeks apart.
Why choose unique aesthetics for Bio Micro-Needling?
Bio Microneedling at eSenCia medical & beauty is an innovative, first-class facial treatment. We work in partnership with the inventors of the biological product SQT. This gives us the guarantee that we only use natural ingredients without chemicals or acids.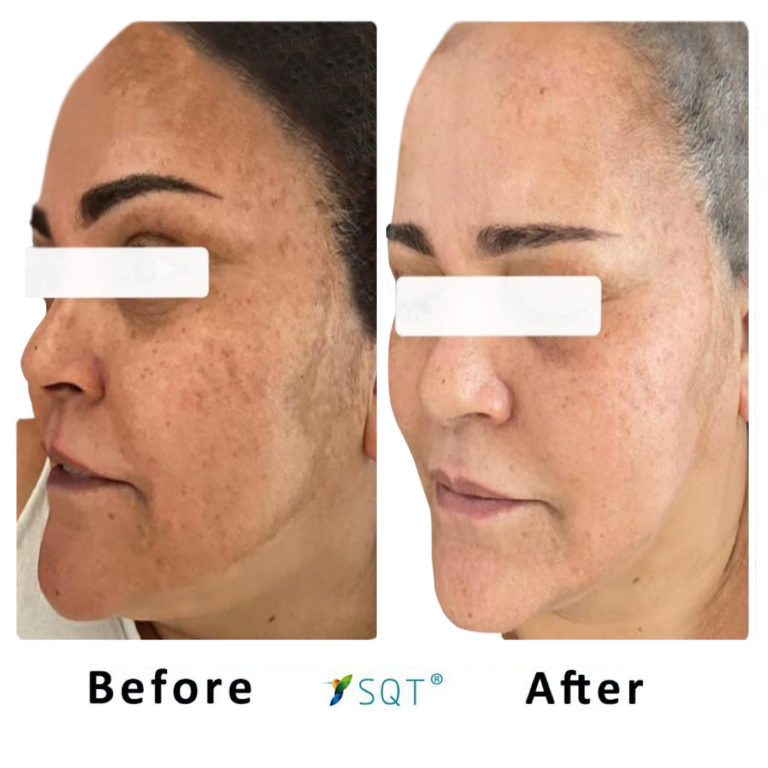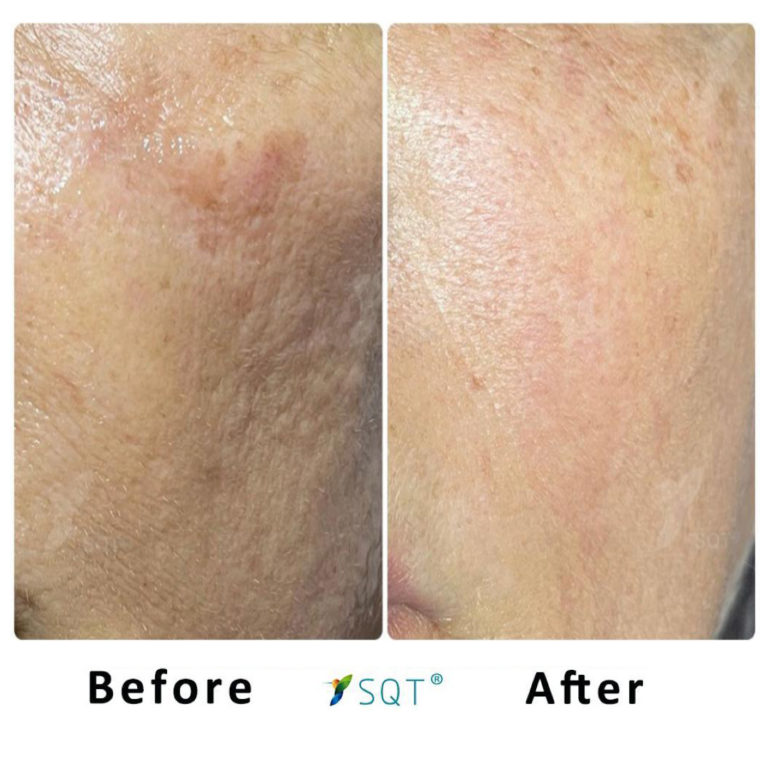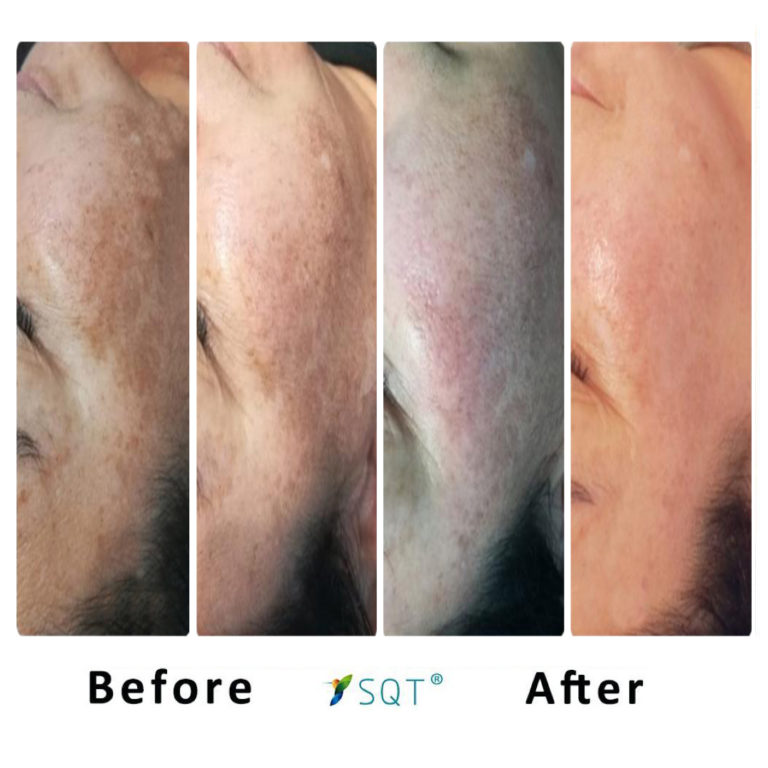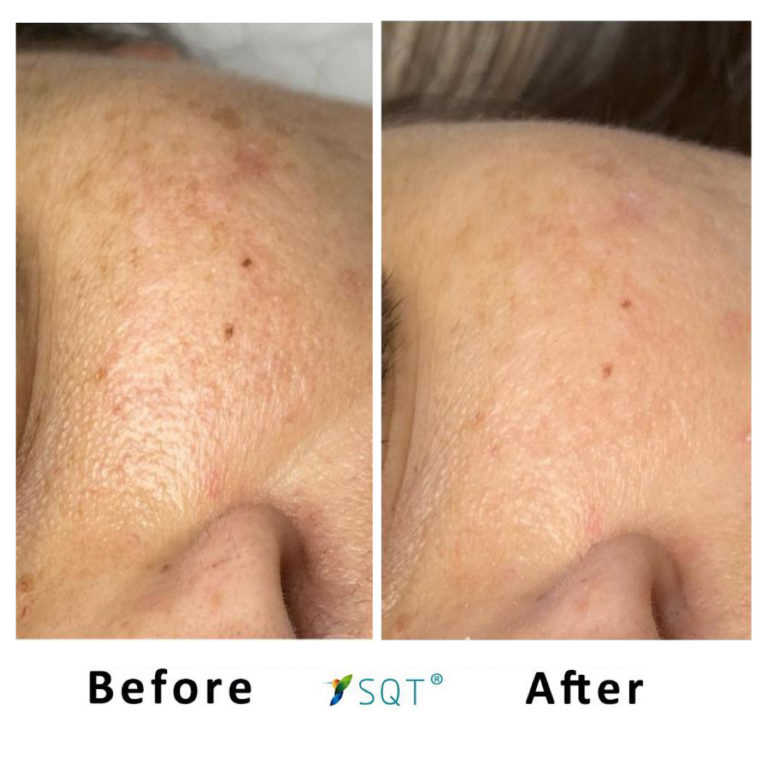 Indications:
• Wrinkle reduction
• Skin rejuvenation
• Skin tightening
• pigment disorder
• Acne treatment
• Pore reduction / refinement of the complexion
• Correction of scars (acne, surgical, burn, chickenpox scars)
• Reduction of stretch and pregnancy marks (so-called striae)
Free advice
Frequently Asked Questions
1
On which parts of the body can the treatment be carried out?
The treatment can be performed on any part of the body, with the face, neck, cleavage and hands being the most common and popular treatment areas.
2
Do I have to make an appointment for a consultation?
Yes. This is a crucial part of the treatment for you and us. During a short video consultation, you can ask us your questions and we will explain the therapy, what it involves and whether it is suitable for you.
3
What will be the main changes in my appearance after the procedure?
After the treatment you will feel redness in the area for a few hours, similar to a moderate sunburn. Warmth and slight tension on the skin. This will usually go away within a day.
4
How long does it take for the results to appear?
This is determined by your cell renewal process. It can take up to 7 days for new baby skin to seem to see the full benefits, but the regeneration process will take several months, resulting in steady improvement.
5
How many treatments do I need?
This is determined by several factors including your age, the area being treated, the quality of your skin and the extent of your damage. In most situations, a series of 4 treatments is required, especially when we are targeting pigment spots or acne scars.
Prices
CHF 390 / treatment
Subscription with 4 treatments CHF 1160.-