Eliminate wrinkles and increase Lip volume without a needle
What is the Hyaluron-Iri-Pen?
• A multi-shot system for hyaluron injection for beauticians.
• Is only suitable for liquid hyaluronic acid formulations that are to be implanted in the upper skin tissue.
• The liquid is introduced by a fine stream of liquid that penetrates the skin's surface and releases the hyaluronic acid into the body.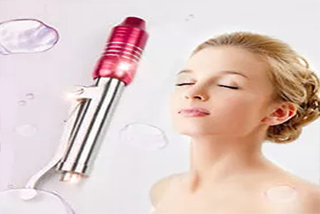 Advantages:
• Needleless
• Almost pain free
• Multi-shot system
• Amount adjustable
• Novelty
What can you achieve?
• Contour Enhancement
• Volume wrinkle padding lip lines
• Volume building
• Padding of nasolabial folds
• Lip volume
What can you achieve?
• Contour Enhancement
• Volume wrinkle padding lip lines
• Volume building
• Padding of nasolabial folds
• Lip volume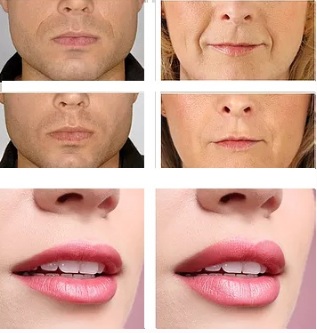 Side effect:
• After the treatment, slight redness and/or swelling may temporarily occur
• Hematoma
• As a rule, no allergic reactions are to be expected, as it is a synthetically produced hyaluronic acid (free of protein residues)
Contraindications:
• In case of disease of the immune system
• Psoriasis, herpes active
• Taking corticosteroids
• Pregnancy, lactation
Prices
0.50ml CHF 150
1 ml CHF 250
1.5ml CHF 320
2.0ml CHF 400