For radiant and healthy skin
HydraFacial instantly makes skin look younger, brighter and healthier. HydraFacial is so effective because it combines peeling, deep cleansing and care with antioxidants, vitamins and hyaluronic acid with the effect of LED light and lymphatic drainage.
Dead skin cells, sebum, dirt and make-up residues, blackheads and impurities are removed using a vacuum.
In addition, this treatment method is very suitable for the intensive introduction of complexes of active ingredients deep into the skin, as the skin is very receptive in this phase. HydraFacial is suitable for every skin type, every gender and every skin color.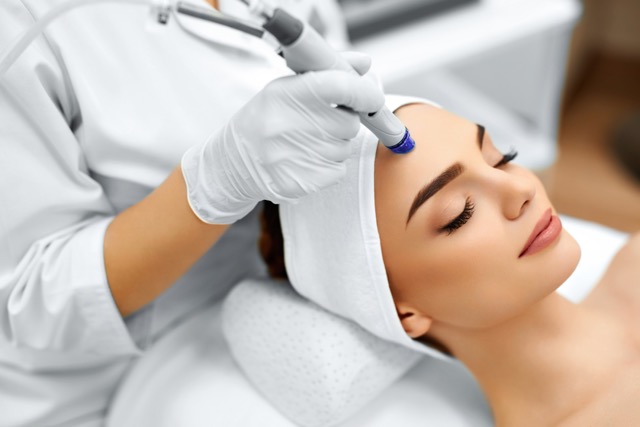 EFFECT
At the beginning of a treatment with the Beautymaster, dead skin cells are removed by a vortex system. As soon as the superficial cornification of the skin has been removed, the actual treatment phase begins – the aqua peeling phase. These two steps are applied in one step. Depending on the skin to be treated, a lactic acid (AHA-Peeling S1 Solution) or a salicylic acid (BHA-Peeling S2 Solution) is used. These solutions soften encrustations and sebum ducts, leaving the skin ready for deep cleansing.
At the same time, sebum, dirt u. Make-up residues, blackheads, acne etc. are sucked out of the sebum ducts and pores. After intensive cleansing, the skin is very receptive to absorbing the active ingredients. In this final phase of the treatment, hyaluronic acid, vitamins and antioxidants are injected into the skin.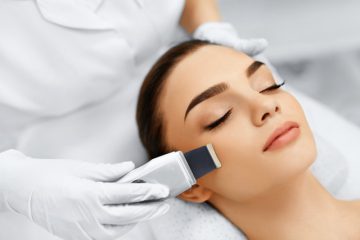 When are skin changes visible and what result can be expected?
Immediately after treatment with HydraFacial, an improvement in the skin can be seen. The skin is more radiant, cleaner, plumper and better supplied with blood. The complexion is fresh. The smoothing result and skin hydration can last up to a week.
How often is treatment with HydraFacial recommended?
In the beginning, 3 treatments spaced 2-4 weeks apart are recommended in order to achieve a significant improvement in skin imperfections, small wrinkles and pigment spots. Subsequently, the HydraFacial treatment should be carried out every 4-6 weeks in order to achieve lasting results.
Can you socialize directly after the HydraFacial?
After the treatment you are immediately fit for everyday life again. At most, slight redness can occur, but this can be easily covered. The skin can also peel off easily after the therapy.
Treatment options: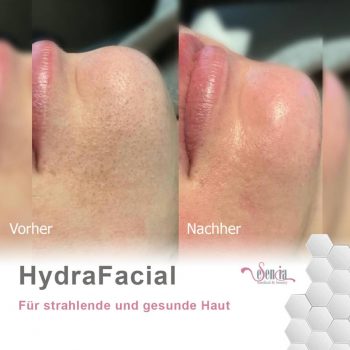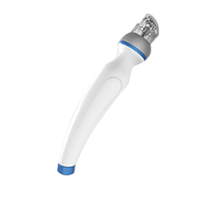 Hydrapeel
Excellent for all skin types.Provides instant results. Deep cleansing, fine and smooth skin surface, elastic and small pores, more firmness, visibly reduced depth of wrinkles.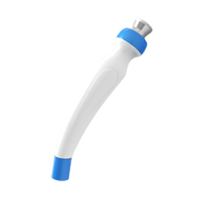 Diamant-Mikrodermabrasion
Removal of calluses or dead tissue for a smooth complexion. Reduction of pigment spots.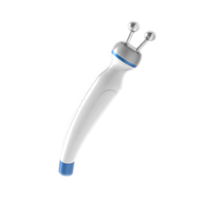 Iontophorese (BIO Lifting)
Activation of collagen and elastin formation. Introduction of active ingredients into deeper layers.Improvement of the tissue condition.
Hochfrequenz
Disinfectant, activates the skin's self-healing process. Promotes the metabolic process and improves the absorption of active ingredients in the skin.
Gesichts- und Augenpartie Ultraschall
Introducing the active ingredients into the deeper layers of the skin. Regeneration of the skin, activation of collagen and elastin formation.
Skin Scrubber
Ultrasonic peeling. Removes deeper traces of make-up and cosmetics.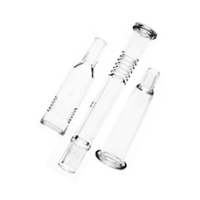 Vakuum
Promotes blood circulation, lymphatic drainage.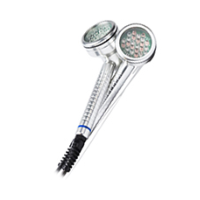 Photon Light Therapie
The Photon Light can be used for normal skin types as well as acne treatments. It accelerates skin regeneration.
Oxygen Infusion-Spray
Professional oxygen spray. Improves the skin's absorption of active ingredients.
It is a true all-rounder, improves the complexion and supports the following skin properties:
• Elasticity & resilience
• Small wrinkles
• Skin Vitality
• Complexion luminosity
• Skin texture
• Evenness of the skin structure
• Pigment spots / sun damage
• Oily skin, clogged pores, acne
• Signs of aging of the skin
Contraindications:
• Birthmarks
• Psoriasis
• Cancer or steroid therapy
• Pregnancy
• Intake of vitamin A acids
• Rosacea (inflammatory skin changes, etc.)
• Skin cancer
• Active herpes
• Bulging scars (keloids)
• Breast-feeding
For instantly visibly smoother and more radiant skin.
Price
CHF 230 / treatment / approx. 90 minutes