Liposonix – Fat reduction without surgery
Fat reduction without surgery with the Liposonix treatment
Have you noticed extra flab on your waist, butt, hips, legs or belly fat above the waistband? With busy schedules, it can often be difficult to find time for a fitness routine.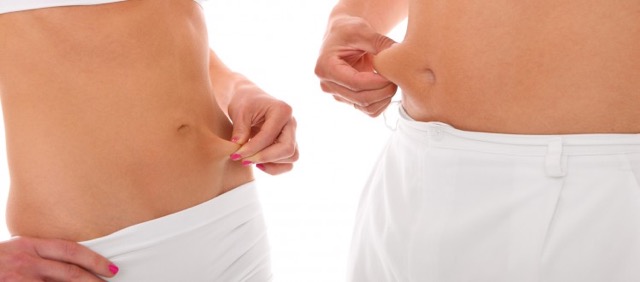 Whether you exercise a little, a lot or no exercise, you just want to look your best. Sometimes diet and exercise are not enough to get the shape you want. If you're the last if you can't get rid of stubborn love handles, the Liposonix treatment can help you.
The Liposonix treatment is a non-surgical fat reduction procedure that eliminates the fat and the waist circumference is reduced. The treatment lasts about an hour and is done in one session accomplished. Since there is no downtime and aftercare with this procedure, you can immediately resume your active lifestyle.
On average you can expect a waist reduction of 2.5 cm with a 1 hour treatment, which corresponds approximately to a clothing size.
The ultrasonic energy used creates a heat effect, which can also ensure that the skin in the to tighten the treated area.
Results are usually visible after 8 to 12 weeks. This is the time your body needs to break down about 95% of the eliminated fat tissue.
Applications:
• BELLY WAIST
• LEGS
• PO
Price
CHF 390 / treatment