Treatment for Sensitive Skin
Climatic changes, heated rooms or nervous stress can lead to sensitivity reactions, regardless of age. The treatment restores a natural balance to sensitive skin.
Caution is advised. Sensitive skin is unforgiving. The wrong care can irritate them, spicy food makes them blush and they do not like hot or cold temperatures at all. Sensitive skin reacts quickly with irritation and redness. The sun and new cosmetics are often not well tolerated, and stress also quickly affects the complexion. Anything that could irritate sensitive skin should therefore be avoided as much as possible. The aim of caring for sensitive skin is to strengthen the skin's natural protective barrier.
Sensitive skin is often dry at the same time. Since its natural protective shield is no longer intact, the skin's own moisture escapes and pollutants can penetrate the sensitive skin more easily. This leads to redness, the skin becomes rough, dry and scaly.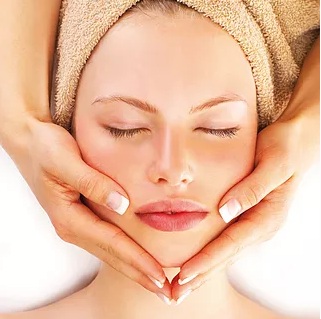 Your experience value:
Skin diagnosis, gentle skin cleansing in combination with calming enzyme peeling, anti-irritation ampoule, relaxing face massage. Care finish with skin-soothing special cream.
We use quality products for our cosmetic applications.
These promise compatibility for every skin type and are based on natural plant extracts.
Our eSenCia team will be happy to advise you and take reservations.