Vitamin C Special Treatment
The special treatment concept with a very high Vitamin C content
The Vitamin C treatment is a special measure for the care and strengthening of environmentally stressed skin, e.g. due to air pollution, exposure to the sun and increased nicotine and caffeine consumption or due to stress. Weakened skin with tired, tense face contours undergoes an effective treatment to improve tissue support with immediate and long-term effects.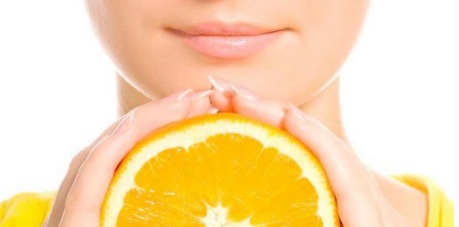 Recommended treatment:
As a prophylaxis to maintain a youthful facial contour
Tired skin with poor circulation ("smoker skin")
After stressful life circumstances
To compensate for lack of moisture
To protect against premature skin aging, e.g. after intensive sunbathing
To achieve a firm skin structure
To achieve noticeably more vital skin
On the "matting" of free radicals
Your Experience Value
Cleansing with special products, vitamin C peeling concentrate, soothing and relaxing face, neck and décolleté massage, vitamin C mask, final care.
We use quality products for our cosmetic applications.
These promise compatibility for every skin type and are based on natural plant extracts.
Our eSenCia team will be happy to advise you and take reservations.
Price
CHF 185/90 minutes