Eyeliner with Shading (Eyeshadow)
With this technique, the eyes do not appear as if they were made up with an eyeliner, but as if they were made up with eye shadow. A soft, graduated transition from dark to light colors is created, which optically enlarges the eyes and gives the look softness. In contrast to the classic eyeliner with a soft transition and shaded.
The Permanent Make-up lasts between two and three years, depending on the intensity and skin type. The treatment ultimately lasts about one to two hours, depending on the type and extent. So that you can enjoy your Permanent Make-up for a long time, you should follow a few important tips after pigmentation. During the first week after the procedure, you should avoid going to the sauna, solarium, swimming pool or direct sunlight.
In most cases we get by with two sessions. However, it can happen that the PMU is very light and therefore further treatments are necessary. It is important that the PMU is still visible and not completely faded.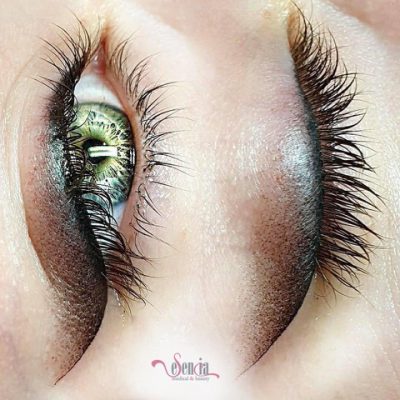 We only treat Permanent Make-up treatments and corrections that were not carried out by us by prior arrangement.
Follow-up treatments are possible from the 3rd week up to 3 months.
If you do not contact us within the next 3 months, we consider the work accepted.
Prices
Soft liner included 1.
Post-treatment
CHF 650.–
Any further post-treatment
CHF 150.–
Consultation for free
We grant a 10% discount for two or more combined treatments