The Watercolor Lips are the innovation in the previous lip pigmentation. As with the powderbrows technique, your lips are only pigmented very gently. This gives you a unique natural look. This technique gives every pale lip the fresh kick it needs.
This is a light natural color pigmentation of the top layer of the lips, which makes your lips appear visually more voluminous and juicy.
Watercolor Lips achieves the following effects:
• More volume through 3D effect
• A symmetrical lip shape
• Beautiful, even lip contour
• Concealment of herpes scars and acne marks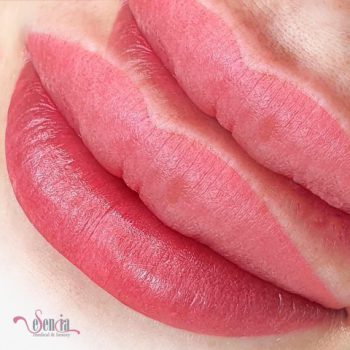 Three Phases of the Watercolor Lips Process:
• Our beauticians will prepare a preliminary drawing for you, which we will discuss with you
• We will then show you a wide range of colors and help you choose a suitable colour
• Once you have decided on a shape and colour, we start with the pigmentation.
Your lips get a beautiful 3D look after the treatment. The treated areas appear much fresher and more voluminous. Of course, we also offer a pronounced contour – as part of a holistic treatment
In most cases we get by with two sessions. However, it can happen that the PMU is very light and therefore further treatments are necessary. It is important that the PMU is still visible and not completely faded. We only treat Permanent Make-up treatments and corrections that were not carried out by us by prior arrangement.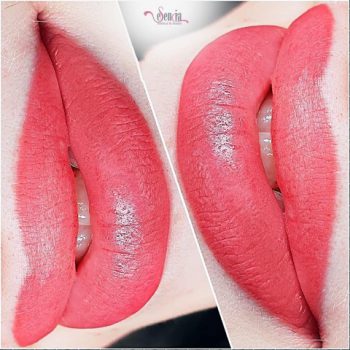 Follow-up treatments are possible from the 3rd week up to 3 months
If you do not contact us within the next 3 months, we will consider the work as accepted.
Prices
Watercolor Lips including 1st follow-up treatment CHF 1,200
Each additional follow-up treatment CHF 300.–
Consultation for free
We grant a 10% discount for two or more combined treatments